IN JUNE 2023, YOU WILL BE ELECTING YOUR REPRESENTATIVES TO THE BOARD OF DIRECTORS of the CRPNPAC (ELECTIONS OF DIRECTORS REPRESENTING ACTIVE AND RETIRED MEMBERS).
In compliance with Article R. 426-2 of the French Code of Civil Aviation and the electoral decree instituting the organisation of elections, 22 representatives will be elected simultaneously: 11 full representatives and 11 deputies. At this time, and to avoid vacancies, at least one additional deputy will also be elected for each college.
The capacity of voter and the voter's college is assessed as at 31 December 2022.
Seats are divided as follows, pursuant to the provisions of Article 2 of the aforementioned decree: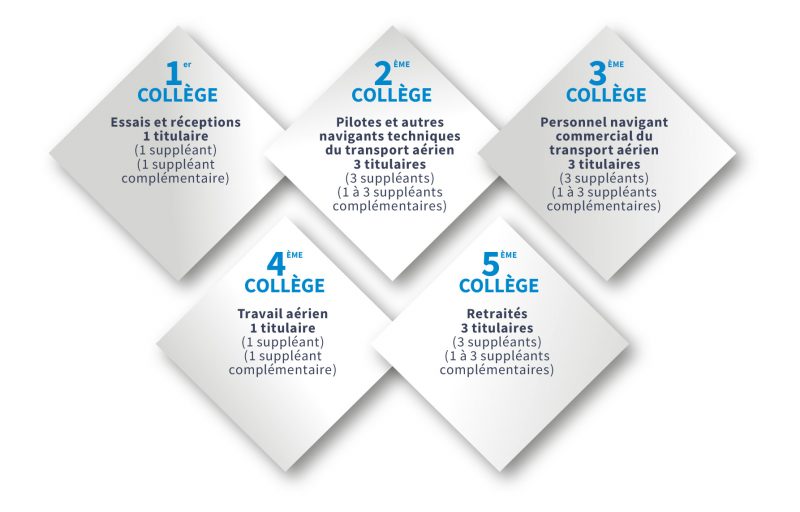 KEY DATES
April 2023: voters will receive an information letter
30 May 2023: ballot opens

The voting material will be sent to the voter's address,
Voters may freely choose between electronic voting or postal voting. 

28 June 2023: ballot closes  

                        
It is important that your personal information (postal and email addresses, telephone numbers) is known to the CRPN. For that purpose, and if necessary, you can update your personal information in your personal account . You will also find all information about these elections (electoral process, regulatory texts, etc.) in the "News" section on our website.
THE ELECTION CORRESPONDENT
For all questions about the ballot of the 2023 elections to the Board of Directors of the CRPNPAC, you can contact us:
at the email address: electionsca2023@crpn.fr 
or by telephone: 01 41 92 25 25
The dedicated email address and telephone line are open from 17 April to 28 June 2023.
By voting, you are contributing to the future of your Fund!