What we do
CRPN administers a 4-fund pension scheme that is supplementary to France's basic schemes.
We administer a retirement pension scheme
CRPN administers a retirement pension scheme that is supplementary to France's basic schemes for salaried workers. It is compulsory and financially autonomous and works on a pay-as-you-go basis.
It administers four funds:
The Retirement pension fund, which awards pensions and supplements to retired air crew members and their beneficiaries.
The Top-up fund ("Fonds de majoration"), which awards temporary top-ups.
The Insurance Fund, which awards cash compensation in the event of death in an air accident or recognized as attributable to air crew employment, and in the event of permanent unfitness for work (resulting in termination of all CRPN employment) with attributability to air crew employment.
The Aid fund ("Fonds social"), which has a board that awards emergency help to former air crew members or to their beneficiaries.
The scheme operates in accordance with legal and regulatory instruments taken from France's Transportation Code and Code of Civil Aviation.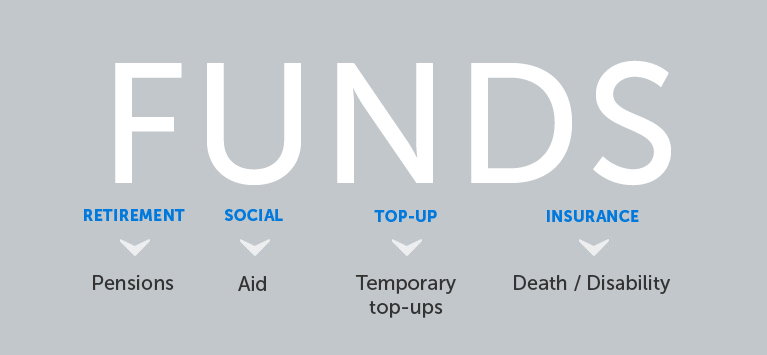 Aid programs
CRPN has a number of different aid programs:
Short-term aid for members experiencing documented financial difficulties,
Temporary emergency aid ("Aide temporaire exceptionnelle" / ATE) is a social program which was set up by the Board of Directors in 2012 to aid pensioners experiencing a temporary drop in income. This aid is means-tested.
Additionally, CRPN has reserved beds in 3 nursing homes: in Jarnac (Charente department), Grasse (Alpes Maritimes department), and Le Pecq (Yvelines department).