The CRPN has published on Twitter and LinkedIn the 100th edition of its Aviation and Air Transport Newsletter!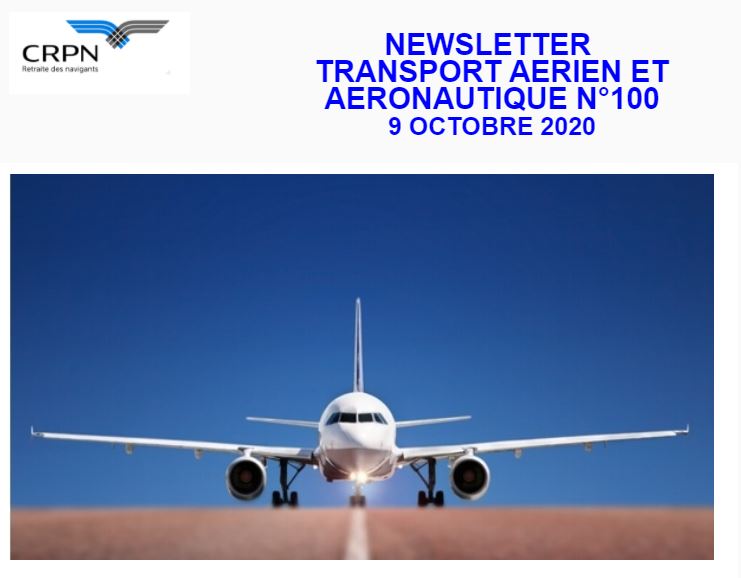 PRESENTATION
CRPN's Aviation and Air Transport Newsletter presents the latest news (Press) in these two sectors. The contents are as follows:
Company news and events,
Air crew news and events,
Competition,
Policy – Legislation,
Manufacturer news and events,
Technological innovations,
Results.
The table of contents is interactive: it allows you to switch from one section to another.
This newsletter, dedicated to aviation and air transport, is separate from our quarterly newsletter which contains  the latest information on CRPN: you can subscribe to it by clicking on this link.
INTERESTED IN SUBSCRIBING?
Log in to your LinkedIn CRPN account,
Click on the link of the most recent TA newsletter,
At the top left of your screen, click on "Subscribe",
Complete the subscription form (choose HTML format),
Click on "Subscribe".
Your registration is complete! You will receive the TA newsletter each time it is published, at the email address you have entered.
You can do the following at any time, and with immediate effect:
Change the email address at which you receive our newsletter,
Unsubscribe, by clicking the unsubscribe link at the bottom of the TA newsletter.
So don't delay! Subscribe and join CRPN on the social networks!